Monday, Apr 6th 2015 at 12:00 PM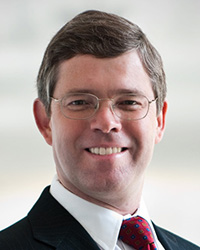 Abstract: To cope with the complexity of modern retail stores and personal time constraints, shoppers must be selective in processing information. During a typical shopping trip, they visit only a fraction of a store's departments and categories, examine a small subset of the available products, and, in some cases, make selections in just a few seconds. New research techniques have been developed to help marketers understand how customers allocate their attention in a complex, competitive environment, and assess the impact of in-store factors on shopper behavior. This paper summarizes studies using video-based customer tracking tools, virtual reality simulations, and eye tracking to identify the drivers of shopper attention, product engagement, and purchase conversion. These include shopper goals; product assortment, package appearance, price, and merchandising; shelf space allocation, organization, and adjacencies; and salesperson interaction and crowding conditions. The research reveals that small changes in a product's appearance and presentation can have a powerful impact on shopper engagement and purchase conversion, and explores the implications for new product testing.

Bio: Raymond R. Burke is the E.W. Kelley Professor of Business Administration at Indiana University's Kelley School of Business, and founding director of the School's Customer Interface Laboratory, a state-of-the-art facility for investigating how customers interact with new retail environments and technologies. He has also served on the faculties of the Harvard Business School and the University of Pennsylvania's Wharton School. Dr. Burke's research focuses on understanding the influence of point-of-purchase factors – including new products, product packaging, pricing, promotions, assortments, and displays – on consumer shopping behavior. His articles have appeared in several major journals, including the Harvard Business Review, the Journal of Consumer Research, the Journal of Marketing, and Marketing Science.