Benjamin D. Serrette
Ben Serrette (sir-RHET) is the Web Developer at IU's Network Science Institute. As IUNI's web developer, he manages the website and develops web-based applications to support network scientists and their projects. He has a bachelor's degree in Management of Information Systems from the University of Louisiana at Lafayette and a Master of Human-Computer Interaction Design from Indiana University's School of Informatics. Ben has been building websites since the late 1990's and, prior to IUNI, he worked for a local Bloomington start-up, a web design firm, and on various other web-related projects.
Beyond web development, Ben is an accomplished illustrator and comic artist. For years, he's been trying to combine his love for comics with his skills as a web developer. He's worked on a variety of comic-related projects to varied levels of success.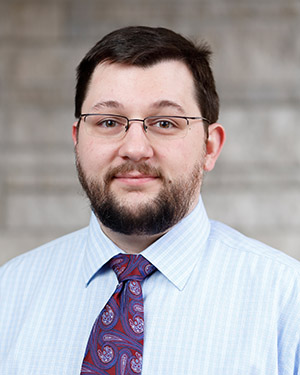 Lead Software Engineer / Web Application Developer