Eric M. Meslin
Eric M. Meslin is President and CEO of the Council of Canadian Academies. He joined the Council in February, 2016, bringing with him more than 25 years of experience in science policy in both university and government settings.
Eric M. Meslin is the founding Director of the Indiana University Center for Bioethics which is celebrating its 15th anniversary in 2016. He was also Associate Dean for Bioethics in the Indiana University School of Medicine, and is Professor of Medicine; of Medical & Molecular Genetics; of Bioethics and Law; and of Public Health, and of Philosophy. In 2012 he was appointed as Indiana University's first Professor of Bioethics.
Among his other leadership positions at IU he directed the Indiana University-Moi University Academic Research Ethics Partnership, an NIH-funded bioethics training program in Eldoret, Kenya; the Bioethics and Subject Advocacy Program of the Indiana Clinical and Translational Science Institute; and co-directs the Indiana University Center for Law, Ethics and Applied Research in Health Information (CLEAR).
Born in Canada, Dr. Meslin received his B.A. from York University (Toronto), and his M.A. and Ph.D. from Georgetown University. Immediately prior to coming to Indiana, he was director of bioethics research for the ELSI program at the National Human Genome Research Institute (1996-98), and then Executive Director of the U.S. National Bioethics Advisory Commission (1998-2001) appointed by President Bill Clinton.
He has held academic positions at the University of Toronto (1988-96); as Visiting Fellow at Green College, University of Oxford (1994-95); and as Professor-at-Large at the University of Western Australia (2008-2010). During 2012-2013 he was appointed the Pierre de Fermat Chaire d'Excellence at the Université de Toulouse.
Dr. Meslin has more than 150 published articles and book chapters on various topics in bioethics and science and is a co-editor of the Cambridge University Press Bioethics and Law Series. He has been a member of several boards and including the Institute of Medicine's Committee on Ethical and Scientific Issues in Studying the Safety of Approved Drugs; the Ethics Subcommittee to the Director of the U.S. Centers for Disease Control and Prevention; and the Board of Directors of Genome Canada.
On May 9, 2007 he was appointed a Chevalier de L'Order Nationale du Mérite (Knight of the National Order of Merit) by the French Ambassador to the United States for contributions to French bioethics policy. On September 17 2015 he was elected a Fellow of the Canadian Academy of Health Sciences.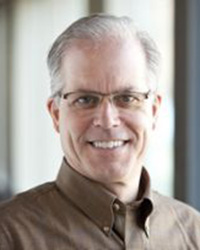 President and CEO at Council of Canadian Academies
Council of Canadian Academies
eric.meslin@scienceadvice.ca