Patricia L. Mabry, Ph.D.
Dr. Mabry joined the Indiana University Network Science Institute (IUNI) in October 2015, and fosters development of IUNI educational offerings and pursuit of collaborative grant applications by the Institute's 150 faculty affiliates. Dr. Mabry also holds a faculty appointment as a Senior Research Scientist in the IU-Bloomington School of Public Health. In this role, she collaborates on research projects and manuscripts related to topics in systems science and health.
Prior to joining IU, Dr. Mabry was a Senior Advisor for Disease Prevention in the Office of Disease Prevention (ODP) at the National Institutes of Health (NIH) where she led two of the Office's six strategic priorities: 1) development of a portfolio analysis tool based on machine learning to deeply characterize NIH investments in prevention research, and 2) promote the use and development of the best methods for prevention research. Also at NIH, Dr. Mabry was a Senior Advisor in the Office of Behavioral and Social Sciences Research (OBSSR) for over eight years, including one year as Acting Deputy Director. There, Dr. Mabry facilitated the adoption of systems science methods by behavioral and social scientists. She led funding announcements in transdisciplinary research, methodology and measurement, and systems science and produced the annual Institute on Systems Science and Health (ISSH). She also co-led Envision, a network of computational modeling teams focused on policy interventions to combat obesity. Before joining the federal government Dr. Mabry held positions in academia and private industry.
Dr. Mabry has published, presented on, and/or served as guest editor on a range of topics including: reproducibility, big data, systems science, transdisciplinary research, obesity, tobacco control, diabetes, and mood disorders. Her work has been published in Science, the American Journal of Public Health, the American Journal of Preventive Medicine, Nicotine & Tobacco Research, and PLoS Computational Biology. She was awarded the Applied Systems Thinking Prize in 2008, and has been recognized with over a dozen awards for federal service (2004-2015). She is a Fellow of the Society of Behavioral Medicine and has been an active contributor to the annual International Conference on Social Computing, Behavioral-Cultural Modeling, & Prediction and Behavior Representation in Modeling and Simulation, including as Conference Chair (2010). Dr. Mabry holds a Ph.D. in clinical psychology from the University of Virginia.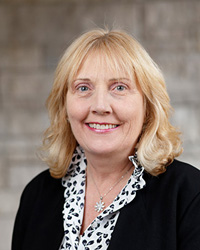 Senior Research Scientist