CADRE: Collaborative Archive & Data Research Environment
The Collaborative Archive & Data Research Environment (CADRE) addresses the IMLS "National Digital Platform" priority by addressing a critical emergent issue faced by academic libraries: providing sustainable, affordable, and standardized data and text mining services for licensed, big data sets, as well as open and non-consumptive data sets too large or unwieldy to work within existing research library environments or with no commercially viable data mining interface. The project team, led by Indiana University, will provide member institutions with a cloud-based, platform solution for making such data available to members with the appropriate security, stewardship, and storage at a fraction of what it would cost them to do so alone. By sharing the cost of this solution across a large number of academic libraries, we will be able to provide a superior solution at a lower cost to members. We will also offer a free tier of basic services for public access. CADRE will feature standardized data formats, data available in multiple formats including relational and graph database formats as well as flat tables and native formats, shared and custom/private computational resources, a space to share and store queries, algorithms, derived data, results of analyses, workflows, and visualizations.
Learn about the CADRE Fellowship Program
Tell us your story!
We are collecting User stories. A user story simply consists of plain English explaining what functionalities a customer needs and the high-level goals that it will enable one to achieve. At this early stage, it could be anything ranges from specific interface design to general computational environment. We also welcome detailed information about the scientific challenges that our platform can help to address. To share your story please fill out our User story Collection form.
Documentation
Data Access
To request data access, please complete the CADRE General Data User Application
Upon approval, data enclave access is provided by the IUNI Data Manager Matthew Hutchinson.
News
IU will lead $2 million partnership to expand access to research data. Click here to read more.
Media
Open Science Forum Demonstration: https://www.youtube.com/watch?v=8NjmOvkqDAw
System need and overview video: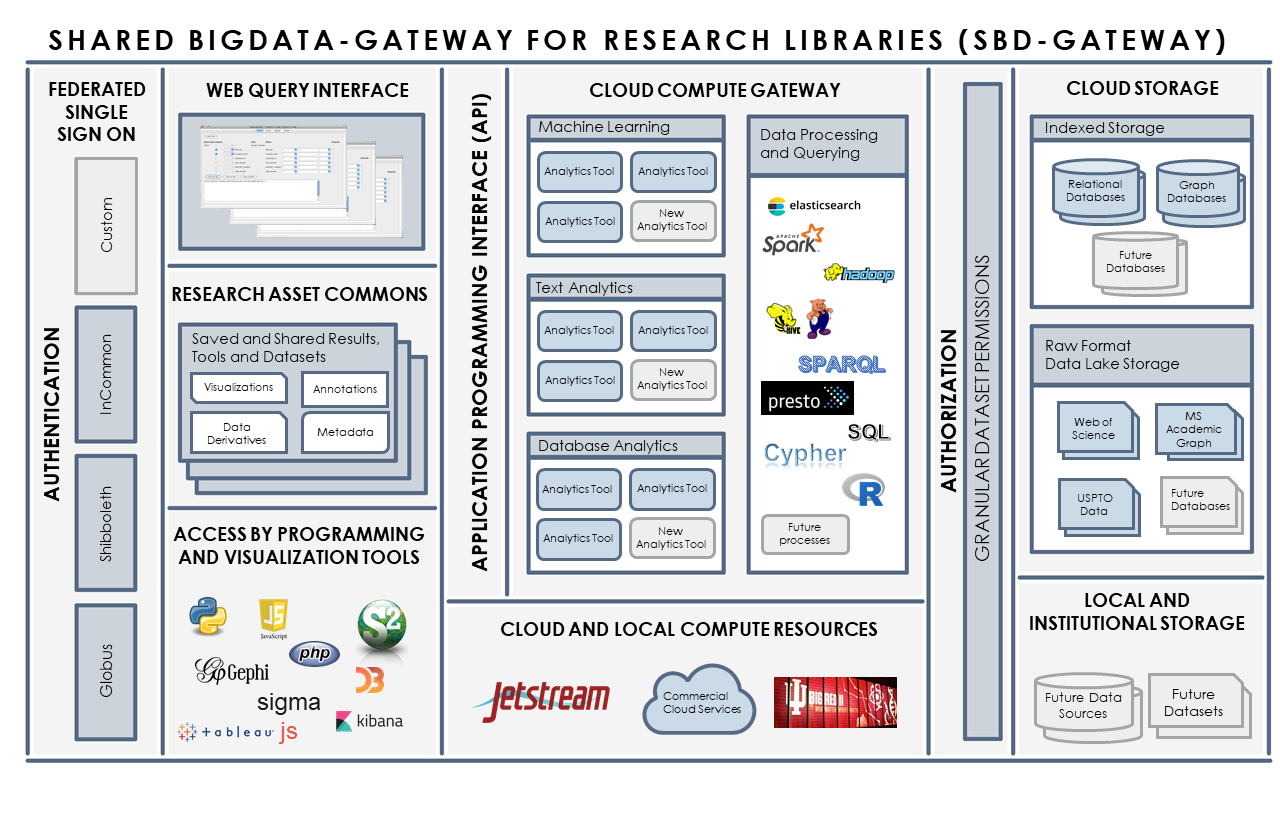 Links
Github: https://github.com/iuni-cadre/Collaborative-projects
My Binder: