Valentin Pentchev
Valentin (Val) Pentchev joined IUNI as the Director of Information Technology in January of 2015. He manages a team of IT professionals responsible for aiding IU faculty and research staff in achieving their scientific goals. He is responsible for the maintenance and management of data and data access, development of tools and applications as well as maintaining and ensuring the growth of the current technology infrastructure.
A results-oriented, hands on leader with more than fifteen years of experience in Global Information Technology, Mr. Pentchev has a proven record of transforming organizations through agility, efficiency, and planning for scalability. A serial entrepreneur, he is known for applying a customer and quality-centric approach to developing IT infrastructures, within startups and established corporate environments.
Mr. Pentchev has a Masters degree in Philology as well as multiple MIS degrees and industry certifications. Prior to joining IUNI he worked at electric car and energy storage startups in Southern California, as well as government and educational institutions, combining leadership and technical skills that transcend IT functions to ensure success in evolving enterprises.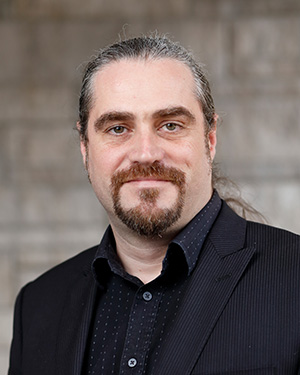 Director of Information Technology