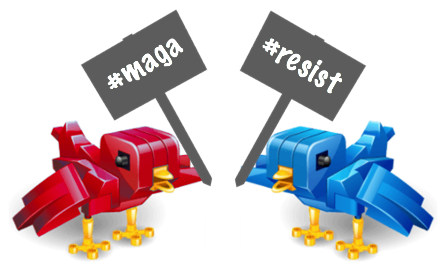 Bot Electioneering Volume
Principal Investigators: Filippo Menczer (IUB Informatics)
Bot Electioneering Volume (BEV) visualizes the activity of likely bots on Twitter surrounding the 2018 U.S. Midterm Elections by exploring how active likely bots are each day, studying their efforts to influence online discourse about the elections, and showing which topics likely bots are targeting. Since midterms have ended, BEV has not collected any new data, but users can still use the tool to explore old data. BEV will reactivate for future U.S. elections.
BEV is one of many tools in Indiana University's Observatory on Social Media (OSoMe).
IUNI is a joint partner on BEV, and our IT team helped create the BEV platform. IUB PhD students Kevin Yang and Pikmai Hui served as BEV's main developers.