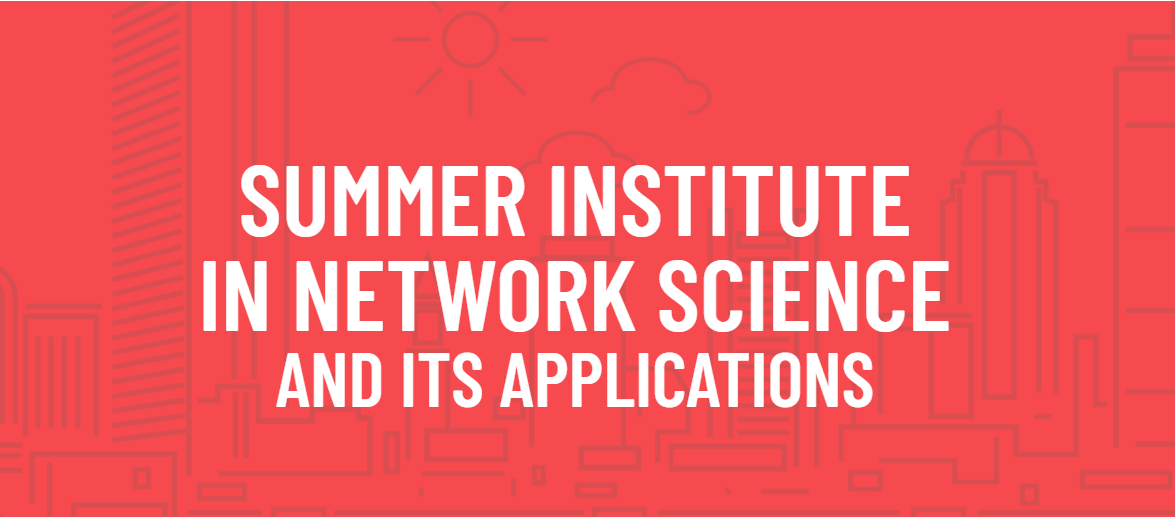 Summer Institute in Network Science and its Applications
June 22-July 3,2020 | Boston, Mass.
Due to COVID-19 concerns, we regret we must cancel SINSA 2020. We plan to launch a future edition. We'll keep you informed of SINSA plans as they emerge through our newsletter, which you can sign up for here.
If you have already registered, we will be in touch with you as soon as possible to confirm refund information. Please contact us at contact.sinsa@gmail.com if you have any questions.
---
SINSA2020 offers eight short, intensive courses in network science theories, methods, and applications to meet the increasing interest across disciplines in network science approaches. Course offerings are loosely divided into two parallel tracks that cover fundamental network science topics and special network science applications, such as biological and social networks.
The summer institute will take place in Boston, Mass., from June 22 to July 3, 2020.
The IU Network Science Institute will co-host this event with the Network Science Institute at Northeastern University. IUNI Director Santo Fortunato is organzing the event, along with IUNI Associate Director Ann McCranie. Fortunato, along with IUNI Advisory Council Member Olaf Sporns, will serve as an instructor at the school.
Additionally, IUNI is offering fee remission opportunities to IU graduate students from any campus who want to attend this event. Interested students can learn more here.
Visit: https://www.sinsa2020.org/